​
12 Apple Device Finder Apps Similar to "Find My iPhone"
Posted on August 30th, 2012 by Lysa Myers
With Find My iPhone/Mac/iPad in the news so much lately, you may be wondering if there are other options for locating lost Apple gadgets. In fact, there are quite a few which have an impressive array of additional features that will help you track a thief or help instruct a Good Samaritan who's found your treasured device. Some programs even add functionality so that their program is useful in instances outside of losing your gadget.
Here is a breakdown of a few interesting options, varying from full featured tracking suites to quick add-ons, that could help you find a lost device.
1. Device Locator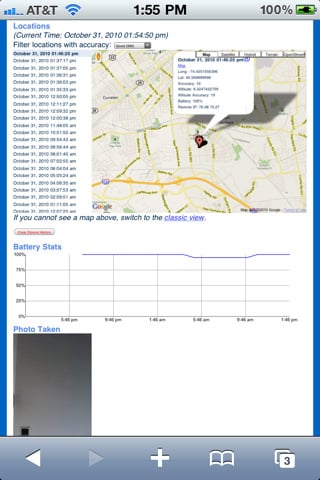 Cost: $2.99 for iDevices
Device Locator has solid, broad coverage of theft-tracking features. It will try to locate your device via GPS and cell tower triangulation, and it allows you to track multiple devices. You can create and send a message to your phone to let whoever has found it know how to contact you. It has an alarm, which is handy for those times when you've simply dropped your phone between the couch cushions. You can force the device to take a photo remotely, which could be useful to get an idea of location or the face of the person who has your phone. Additionally, Device Locator allows you to track battery life and remotely lock certain apps to protect your data.
2. FoneHome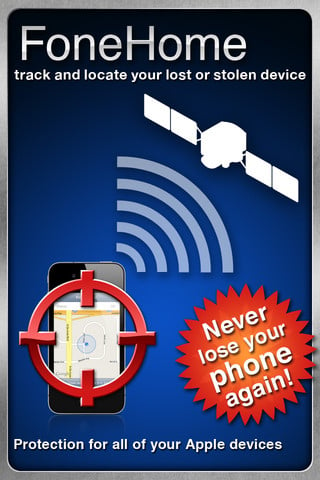 Cost: $2.99 for iDevices
FoneHome has many of the same basic finder features as Device Locator. It will try to locate your device via GPS and WiFi location, and it allows you to track multiple devices. You can also remotely make the device take a photo, and it has an alarm. It also allows you to remotely send the phone's browser to a URL of your choosing, and it stores up to 100 location updates. FoneHome's description makes a point of saying that it encrypts all your transmitted information and it's stored in a "secure data center" – it's a nice sign that they've given data security some thought, but the details are a bit vague.
3. GadgetTrak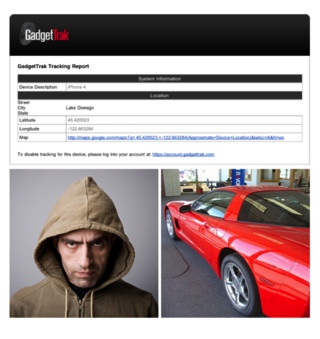 Cost: $3.99 for iDevices, $19.95 for Windows/OS X/Android/Blackberry
Once again, we see a lot of the same basic finder features in GadgetTrak. It will try to locate your device via GPS, WiFi or cell tower triangulation, and will let you track multiple devices. It allows you to push a message to the phone as well. You can take photos with front or rear cameras, though this will be an in-app purchase. The data is sent via SSL, which means that the data is sent encrypted. Like FoneHome, GadgetTrak also describes their backend database being in a secured data center, which doesn't tell us much about securely how they store the data itself, just that it's unlikely someone will try to physically break in to steal the hard drives it's stored on.
4. Phone Trace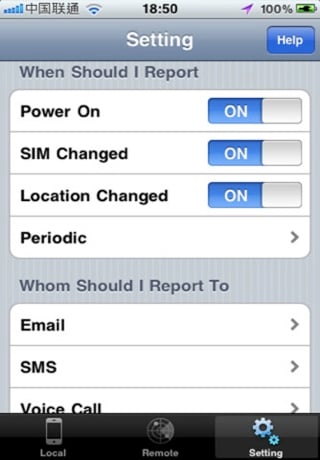 Cost: $7.99 for iDevices
Phone Trace is the most expensive option in the lot, though it's got surprisingly few features given its price tag. It tracks your device by GPS only, and it gives you the option of receiving location notifications via SMS, by voice call or email. Phone Trace does allow you to send commands to the phone, which some might consider worth the higher price. It also allows you to set a few different conditions for sending you a notification, including changing the SIM card.
5. iHound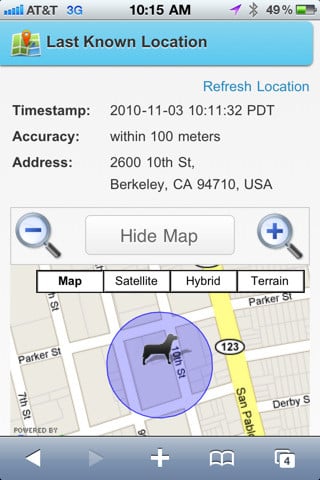 Cost: $3.99 for 3 months (for iDevices)
Some finder apps will try to justify their price tag by adding functionality that is useful outside of simply locating a lost phone. One popular solution to this is to provide tracking functionality, which could be used to track your morning run, or to make sure your kid arrives safely at school. iHound is one of these apps, which makes it kind of a cornucopia of functions. It has a couple of particularly unique tracking features, such as geo-fencing functionality, which will send you notifications when the phone goes outside a set area. And it can be set to send you an alert when the phone arrives at a particular location. It will also send you Yelp alerts for nearby stores or restaurants when you arrive at a set location.
As for its finder capabilities, iHound will try to locate your device via GPS, WiFi or cell tower triangulation, and it will let you track multiple devices. It can be set to send you notices on other conditions, such as a significant location change, or before the phone is powered off. iHound can also be set to send a variety of different alarm sounds.
6. GPSTracker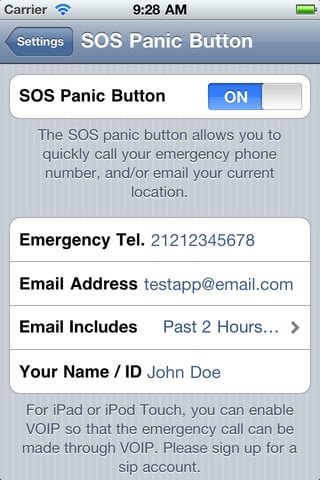 Cost: Free (donation requested) for iDevices/Android/Blackberry
Given that GPSTracker is currently a free app with a requested donation, this is a remarkably full-featured product. It's another app that has tracking features outside of just finding a lost or stolen phone. GPSTracker even allows you to download or publish tracking information, so you can share details of your weekend hike if you'd like. (Though from a security perspective, it's never a good idea to publically post information that includes your home or work!) Like iHound, it allows you to set up geo-fencing boundaries to notify when a phone has been taken beyond those limits. It will try to locate your device via GPS, WiFi or cell tower triangulation, and will let you track multiple devices. GPSTracker also allows you to password protect the phone remotely.
Like many of the other apps reviewed, this app's description indicates that your data is sent to a "secured server," without any details of what this entails. It does have a very cool feature that none of the other reviewed apps have, which is a panic button that allows you to initiate a phone or VOIP call to a designated number, or send a notification in case of emergency.
7. Lookout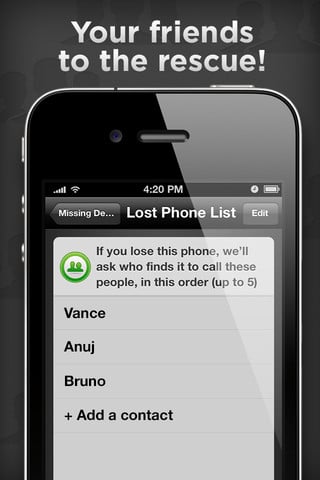 Cost: Free for iDevices/Android
Lookout is an interesting hybrid of finder app and security product. It will locate your phone via GPS, and push a message to your phone. Lookout also allows you to initiate a call to the phone remotely, or to make a call to a designated list of friends. You can also set it to sound an alarm, and you can remotely access and manage your phone over the web, which is an impressive feature for a free app. Its more security-oriented features include making a backup of your contact list, sending a notice if someone attempts to jailbreak the phone, if your phone is connected to unsecured WiFi, or if your OS is out of date. (Presumably these notifications are intended for the user of the phone rather than sending an email if a thief tries to perform these actions.)
8. Hidden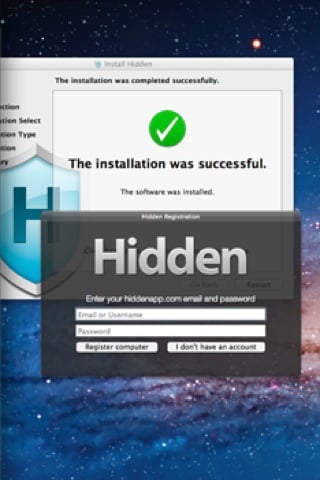 Cost: $19.95 a year for Mac
Hidden is perhaps the most basic finder app in this list. It will try to locate your device via GPS, WiFi or cell tower triangulation, depending on what functionality is available on your Mac. In most situations, this will just be WiFi. It also allows you to take a photo with the laptop's webcam and screenshots that might be useful to help you identify a thief.
9. Undercover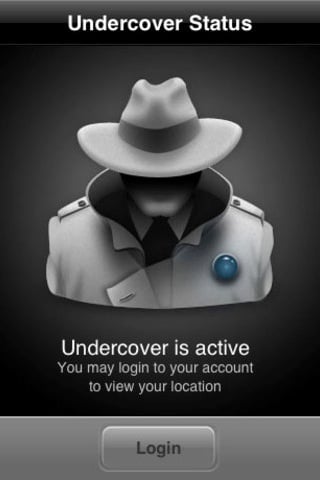 Cost: $4.99 for iDevices, $49 for Mac
Undercover's finder features are a rather interesting lot, with several bells and whistles that seem particularly useful, but the mobile version has one very baffling flaw. It will try to locate your device via GPS, WiFi or cell tower triangulation, depending on what is available on the device. The laptop version allows you to take a photo with the webcam, plus screenshot and keylogs to help you identify the thief. Perhaps the most useful feature of the laptop version is that it allows you to send a fake hardware error message that will lock your screen so that the thief will be forced to take your laptop in for repair. You can then set the message to indicate that the laptop has been stolen.
The mobile version is unique in that it does not run in the background and requires that the thief run the application. It basically requires social engineering to do this--it disguises itself as a game and gives you several ways of creating messages or pushing URLs that will try to entice the thief so that they will start the app so it can determine the phone's location. Undercover also sends data via SSL so that it is encrypted in transit.
10. Prey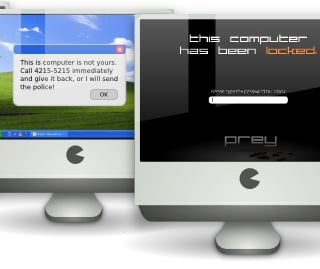 Cost: Free; Pro version available for $5 a month for iDevices/OS X/ Windows/Linux/Android
Prey is unique among finder apps, as it's the only one that is Open Source. So if you're so inclined, you can see or modify the code that you're installing. It also gives you the option of a free version or a Pro version for a monthly subscription price. The phone-based versions will try to locate your device via GPS, WiFi or cell tower triangulation, and will notify you when the phone makes a significant location change. Like other finder apps, it allows you to take photos with the front-facing camera, push a message to the phone, and activate an alarm.
The paid version allows you to receive location notification on demand, take photos, and upgrades the transmission of your data to SSL. The laptop version adds a few additional features. It allows you to apply a password lock to the machine, to hide Outlook and Thunderbird data, or you can clear the passwords so that they can't be stolen. Like other laptop finder programs, it also allows you to take screenshots. Additionally, Prey lets you to do a hardware scan, though it's not clear what benefit this provides in case of theft.
11. LoJack for Laptops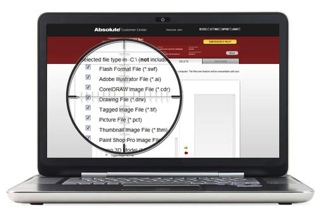 Cost: $39.99 a year for OS X/Windows
LoJack for Laptops seems to be the most expensive app for protecting your laptop of the options reviewed, especially relative to its feature set. It is the only program reviewed that has a remote lock/wipe option, which means it competes more directly with Find My Mac. It locates your machine via GPS or WiFi and allows you to push a message to your machine.
12. Last Alert Pro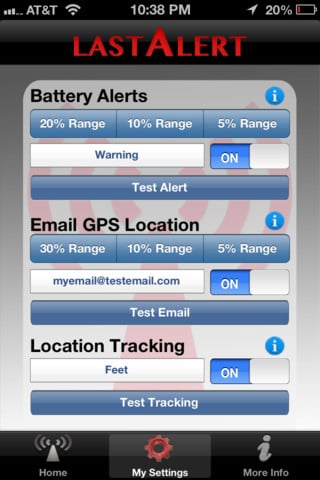 Cost: $1.99 for iDevices
I include Last Alert Pro, which is only nominally a finder product, because I find it to be kind of a brilliant idea with application well beyond trying to recover lost or stolen devices. Have you ever found yourself wandering around trying to find your phone, only to have it run out of battery before you found it again? This app simply sounds an alarm just before the battery runs out.
And here are two final tips to help your finder app protect your gadget:
On your iDevice: To prevent a thief from removing the app, enable the "Deleting Apps" restriction in Settings App->General->Restrictions
Create a dummy account with no admin privileges and no password, just to lure the thief in.
Lastly, in case you do lose your gadget with no finder app install, there is one little trick using Dropbox that might help you determine the device's IP so that you can try to locate it.
Are there any other device locator apps or programs that you really like? Share them in the comments!
Don't see why anyone with iOS and/or Mac products would need these applications with Find My Device/Find My Friends available free on all iOS and Mac devices.

these require icloud which is not secure. my texts were all going to another phone beyond my control.